The living room is typically where newlyweds and anyone looking to improve their house begin their search for furniture and decorating ideas. The living rooms in your home, where you spend the most of your time, should be furnished in a way that is both practical and aesthetically pleasing.
Sofa and Corner Sofa Preference
Living Room Sets, to use a general term, are the most fundamental furniture category in a home's interior design. It is advisable to choose this sort of furniture models more carefully and thoughtfully than other furniture models, regardless of whether you like a corner sofa or a sofa set. Because your utilization duration will increase and you will be able to use your decorating with less price if you think of furniture models as an investment.
Lupo Home creates sofa sets and corner sofa models with distinctive decoration concepts and premium materials.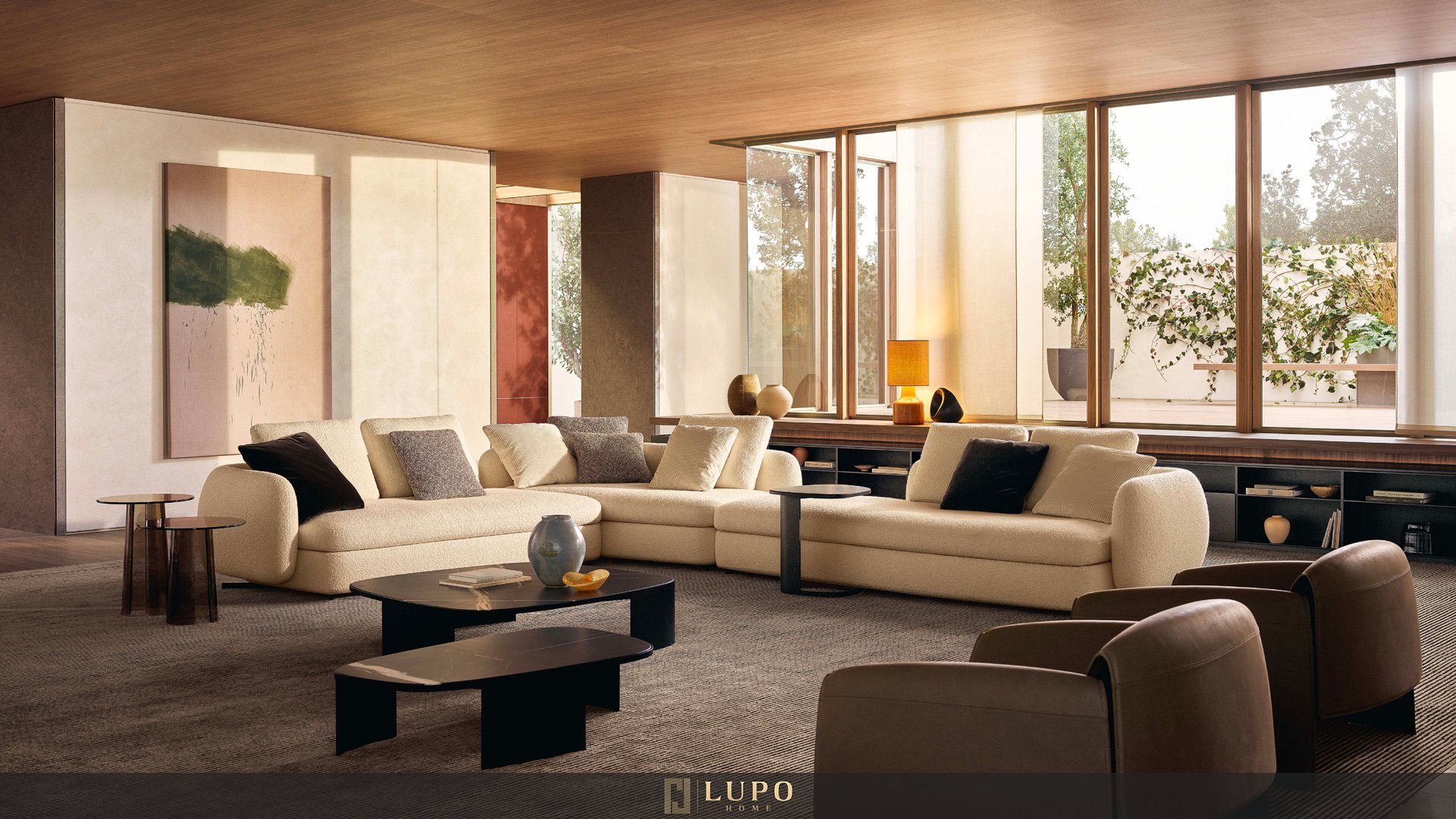 Interior Architecture Service and Decoration Projects
İnterior Architecture Service, is a service that gives importance to customers' satisfaction. However, the success rate of this service, determines the pluses and minuses & satisfaction in a way. Lupo Home, is a brand that especially creates living room and bedroom decoration projects in the field of special production.
Lupo Home which has a successful architect and manufacturing team in many fields such dining table sets, sofa sets, and bedroom sets gives service at Masko Furniture City/Center (Masko Mobilya Kenti), the largest furniture city in the world, and Turkey.
Lupo Home is able to transport furniture internationally and complete sales and after-sales transactions with ease and dependability because of a successful shipping system.
Visit the Lupo Home which is a Masko company to get information if you want to discuss decoration ideas with interior architects who are professionals in their professions and have a decoration project developed for your home or place of business. The furniture models in the store can be examined in great detail as well.