Modern Dining Table
You can contact Lupo Home to reach modern dining tables and dining room sets.
Our society places a lot of value on dining tables, which are frequently crucial for bringing the family together. Choosing appropriate and practical tables for your living spaces is necessary in order to seat the entire family at the dining table.
Modern Dining Room Designs
One of the well-known names in the manufacture of contemporary furniture in our nation is Lupo Home. Lupo Home also demonstrates its distinction with its contemporary dining room designs, realizing the design and manufacture of all the furniture that will be in the living spaces.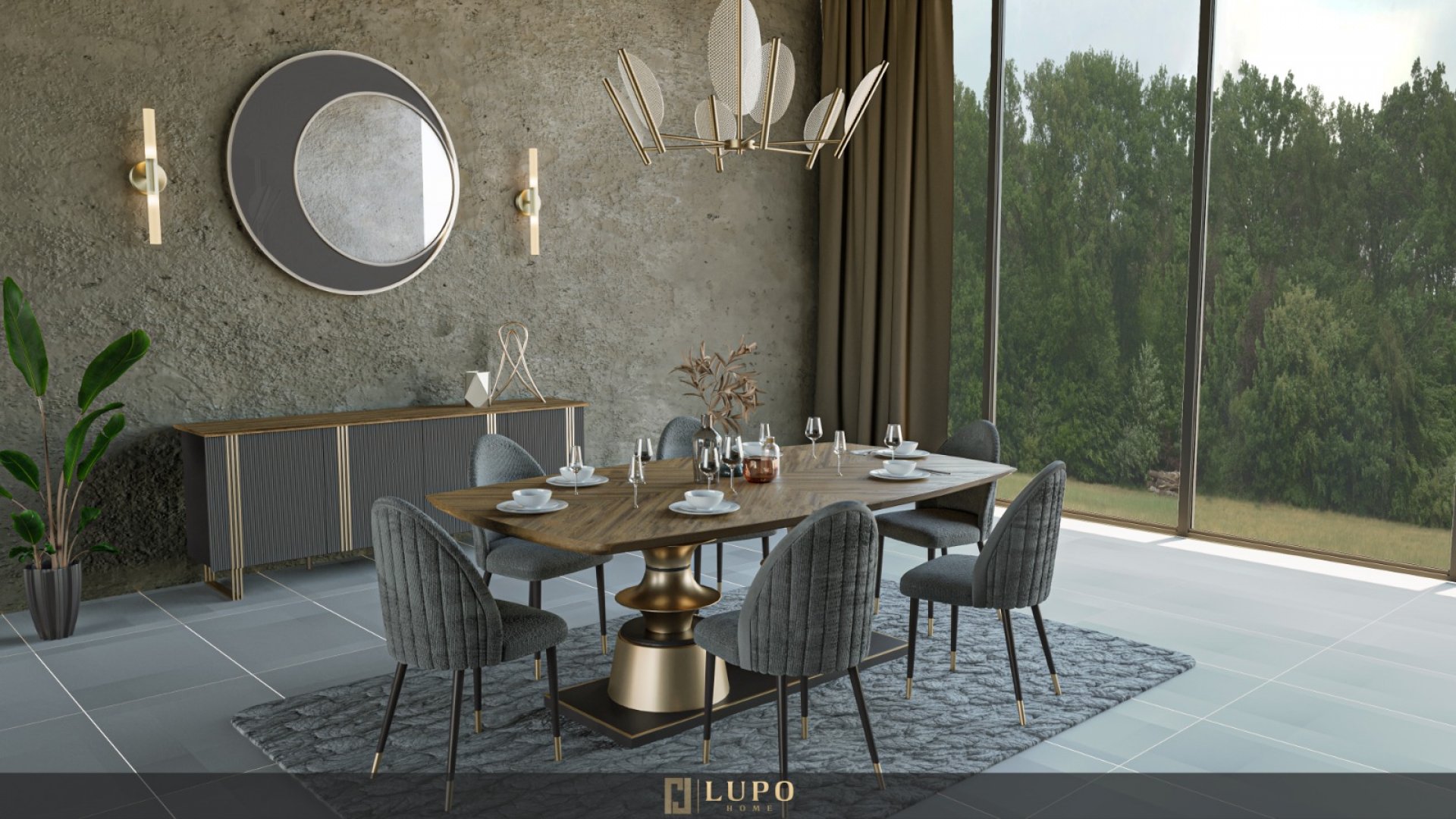 Modern dining room sets typically include a dining table made of wood or marble, a console that fits conveniently next to it, and comfortable seats that stand out for its comfort. Dinning Room Set becomes even more sophisticated thanks in particular to metal legs and unique designs.
Living Room Dining Table Set
Models for dining rooms may include more than one piece, or they may just be chosen for use as models for dining tables. The living room dining table set is particularly useful for people who do not have a dedicated space in their home for a dining room. A dining table that blends in with the living room furnishings has a highly fashionable appearance and provides comfort.
Visit our shop in Masko Furniture City (Masko Mobilya Kenti) to see the exquisite dining tables that Lupo Home has manufactured.
Keywords Related to Modern Dining Room Set; modern dining room set, modern dining tables, dining table set, dining table models, wooden dining table, living room dining table set, dining room models